Inspirational Destinations with Miles Morgan
The Big Island of Hawaii in the middle of the Pacific Ocean is an enchanting, diverse, beautiful, and constantly changing slice of paradise. The biggest of the Hawaiian Islands, Hawaii is home to a tremendous variety of micro climates ranging from tropical jungle to dry desert.
Best Time To Visit
Hawaii is popular all year round and for a good reason. The weather is warm and pleasant regardless of season, though you might see the locals bundle up in the winter when the temperature plunges to a frigid 70 degrees Fahrenheit (about 21 Celsius). In the depths of winter, snow can usually found atop Mauna Kea for those who need a taste of Minnesota. But a quick descent down to the resort town of Kona will thaw you out immediately.
Time Allowed
I keep threatening to quit my job and stay on the Island for the rest of my days, which my friends Bruce Omori and Tom Kuali'i of Extreme Exposure Photography and Gallery don't find amusing at all. There is such an incredible variety of experiences to be had that you should really plan on staying at least a week to ensure you get the true flavor of the island. With the rest of the Hawaiian chain within easy reach, a longer holiday will allow for a wider breadth of cultural and natural immersion, as each island has its own distinct flavor.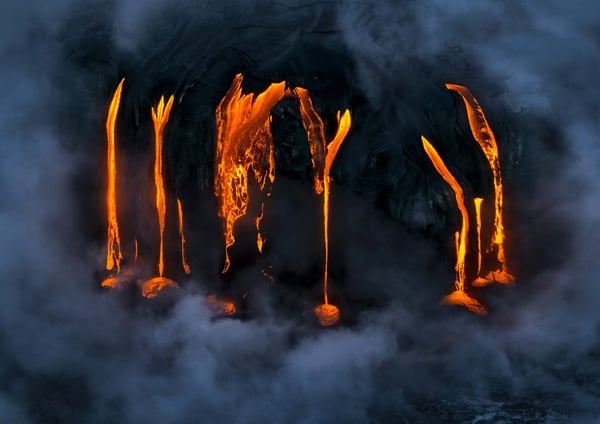 Town of Arrival
Being the largest of the Hawaiian Islands, the Big Island has two airports substantial enough to host flights to and from the mainland USA. The larger, Kona (KOA) is on the west side of the island where the majority of the resorts can be found. On the east side, the working town of Hilo (ITO) has an airport with flights to Honolulu as well as a daily non-stop to Los Angeles (LAX). In years gone by, traversing the island was a real expedition and meant tackling the Saddle Road; quite time consuming and largely frowned upon by your rental car company. A new highway has linked the two sides in a far more convenient manner and it is now possible to travel from one airport to the other within 2 hours.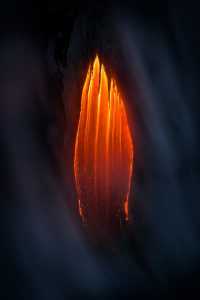 Favorite Location While Visiting
Without question, the thing that makes the Big Island my favorite place on earth is the continuing eruption of the Kilauea Volcano. It has been actively erupting since 1983 and routinely creates a mesmerizing show as it trundles down the side of the mountain and into the sea southwest of Hilo. The latest entry, which began in mid 2016, has been spectacular to witness, alternating between new deltas of land being built out into the ocean followed by tremendous collapses of the lava bench as the waves reclaim their ground. Huge explosions of lava are common as the tube from the upper flanks of Kilauea has become well established and very prolific. The activity has been so great that Ryan Dyar and I have joined forces with Bruce and Tom from Extreme Exposure to form a Volcano Photography Workshop group called ExtremeLava in order to help visiting photographers experience and successfully photograph this amazing event.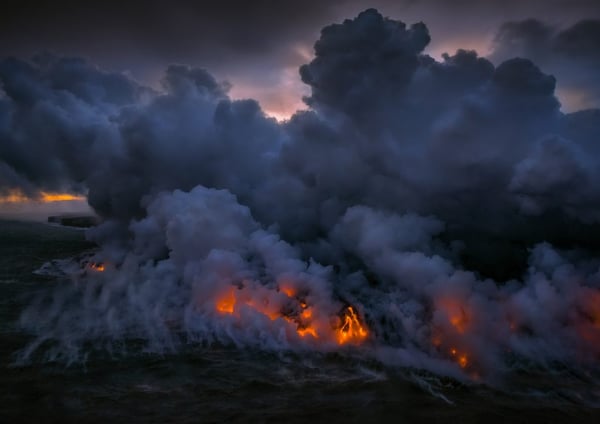 Physical Activity Needed
Beauty abounds in Hawaii, so people of all physical skills will have the ability to witness some incredible scenery. Photographic opportunities are available from locations such as the Jagger Museum Visitors Center in Hawaii Volcano National Park, where the evening darkness unveils the glow and explosions from the lava lake at the Halemaumau Crater. On the other end of the spectrum, a trip up to 13,000+ feet Mauna Kea Observatory offers magical views of the stars and a good solid case of hypoxia for those that have not acclimated correctly. If one wants to visit Pele in person at the ocean entry, a challenging 8 mile round trip awaits so it is best left to those who are rather physically fit. As Bruce and Tom are land owners in Kalapana, we are able to offer guests of ExtremeLava a much closer approach which cuts the hike in half.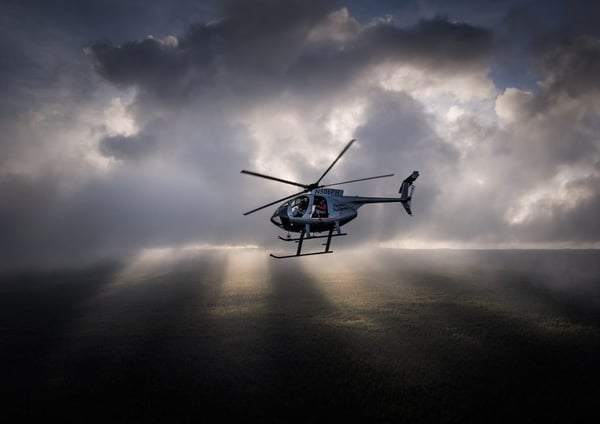 Area's Favorite Location
For the hardcore Landscape Photographer, the draw of the volcano will be strong enough to keep you on the Hilo side of the Island. One should not underestimate the value of the beautiful resorts on the Kona side, however, particularly if a non-photography spouse or companion comes along. The seaside town of Kona offers some wonderful local galleries, restaurants and shops. Further north Waikoloa and Mauna Lani are home to beautiful, upscale resorts that will pamper away your daily concerns. If you haven't taken a true Hawaiian vacation before, you owe it to yourself to make time to do so.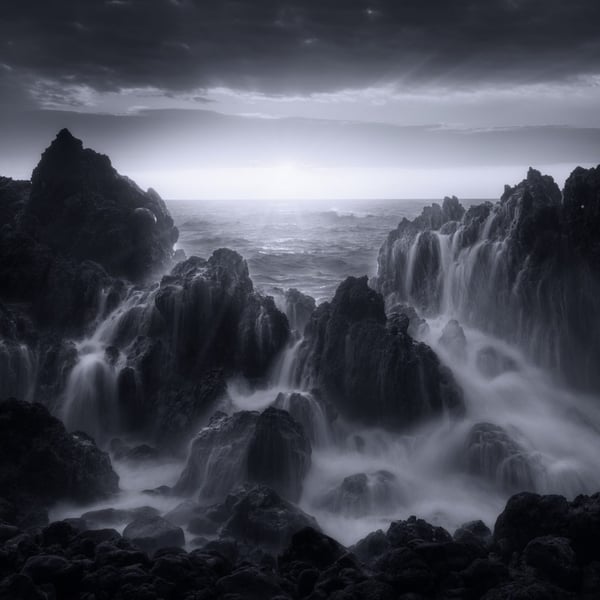 Besides Photography
After you've had enough of the pool and sipped enough of your favorite fruity drink, it is time to explore Hawaii in a few different ways. The west side of The Big Island is home to fun excursions like parasailing and snorkeling. Not to be missed is the nighttime manta ray experience. Divers go to the bottom of the ocean and snorkelers linger on the top while shining lights at each other. The beams attract plankton, and before long, the giant mantas come gliding in and begin an incredible, graceful underwater ballet that you will never forget.
On both sides of the island, helicopter tours are available to get a bird's eye view of The Big Island. Of course, the most unique draw is Kilauea, with spectacular views of the eruption available from the skies. At ExtremeLava we have partnered with Paradise Helicopters to offer a 'doors-off' flight experience. Lastly, we take our clients out to visit the ocean entry by boat, which is an absolutely amazing, immersive, in-your-face, in-your-eyes and in-your-lungs experience. If boats are your thing but lava isn't, during certain times of the year whale watching is a fantastic way to spend the afternoon.
Mid way up the flank of Mauna Kea is a wonderful Visitors Center, which is a good place to stop and acclimate for an hour if you are going to press on to the summit. However, one doesn't need to go any further up to enjoy the view. After dark the staff sets up telescopes and trains them on distant stars, planets and moons, offering a deep reach into the cosmos for kids and their parents alike.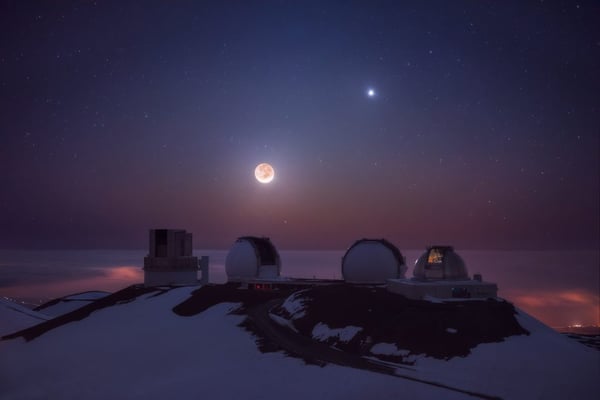 Exciting Discoveries
Being rather chubby, food is always at the forefront of my consciousness. Therefore I was thrilled to discover that Hilo is home to Hawaiian Style Cafe, where the moon-sized pancakes will cause your swimsuit to literally explode off your body. I dare you to order a stack of 2. There is a Jamba Juice in town that serves Pog Dream Smoothies. I think my life would be complete if I measured my intake of these by the gallon.
Beyond food, I have been wonderfully surprised to discover the multitude of beautiful little coves and valleys, dramatic old lava seascapes and mammoth waterfalls. All these areas offer wonderful photographs, so I highly recommend taking a Big Island Photo Tour with Bruce and Tom of Extreme Exposure. They will take you to all the best locations far off the common tourist path.
Do Not Miss This
We circle back again to Pele, the Goddess of Fire. The number of places in the world that one can experience an active volcano entering the ocean can be counted on one hand. Being able to see the newest land on earth being formed in front of your eyes is a transformational experience that just the tiniest sliver of the world's population will be able to see in their lifetime. It is, in a word, miraculous.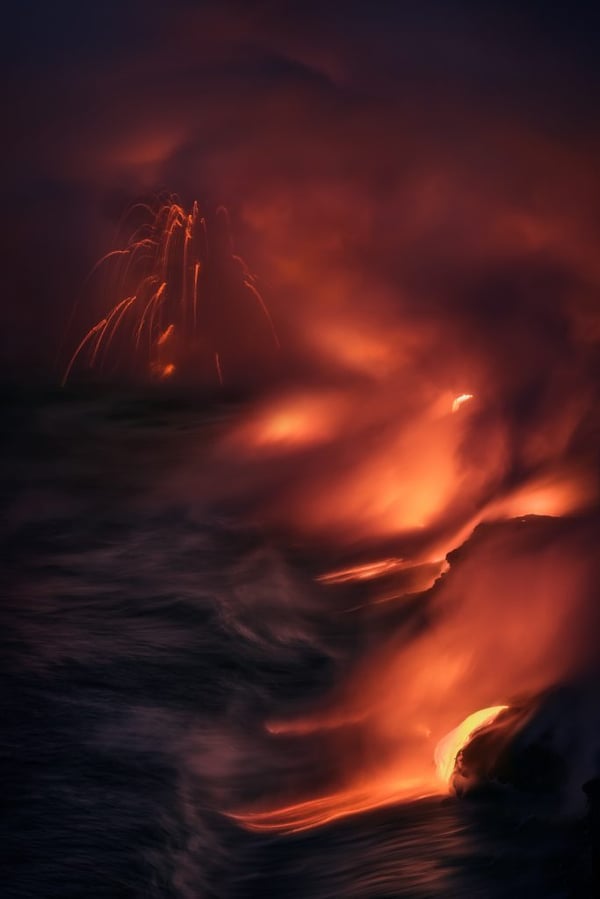 Best Advice
I hope that I have talked you into visiting the Big Island of Hawaii by now and have these wonderful experiences for yourself. If you are a photographer, the best advice that I can offer is to book a tour with Bruce Omori and Tom Kuali'i of Extreme Exposure. If you can be in Hawaii when one of the ExtremeLava workshops are being run, even better. The New Year's Eve collapse of 26 acres of the newly formed lava bench was a prime example that being on the edge of an active volcano can be extremely dangerous. It pays to be with an experienced guide who knows what danger lurks and what warning signs exist. If you have never photographed the lava before, you will quickly discover that it is the most challenging type of shooting you will ever attempt. It is like trying to photograph the sun at night, as my friend Tom puts it. Shooting with a professional photographer who has mastered the techniques required to execute a successful image here will keep you from wasting precious time on site. Lastly, go to Hawaiian Style and try the pancakes.
Miles Morgan Photography:
We are a small group of amateur Fine Art Landscape Photographers located in the beautiful Pacific Northwest; Portland, Oregon to be more precise. By we, I mean me, and by small, I mean a group of 1. And when I say Photographer, what I really mean is that I am actually an airline pilot who occasionally goes out and takes a few snapshots hoping that something pretty will get in the way of my lens. Words and images ©2017 Miles Morgan. All rights reserved.