From Surf to the Studio with Nimi Natan
We're excited to get our blog rolling again this month with a photographer whose unique style and story caught our eye over here at RRS. We had a chance to talk with Nimi Natan, a staff photographer for Big D Speedshop, a Dallas-based apparel company that blends classic surf styles with a grease monkey attitude.
What was your photography life prior to joining Big D Speedshop?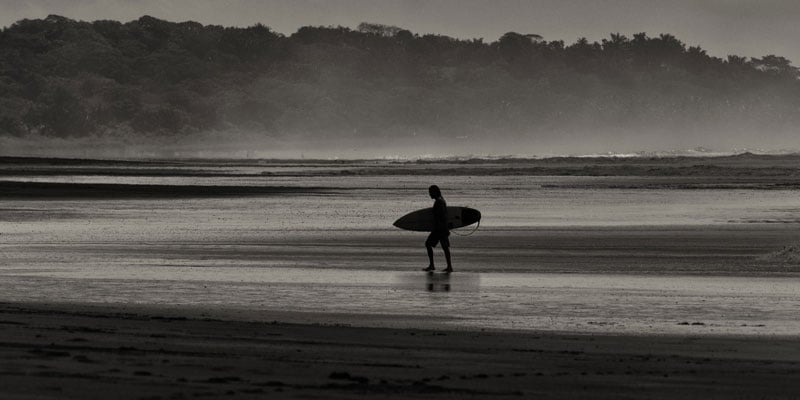 A beach bum. I was based out of Playa Jaco, Costa Rica, documenting the surfing scene of the Central Pacific Coast, covering contests for publications but mostly freelancing and producing prints. Some of the best surfing action in the hemisphere is within a 200-mile radius, places like Playa Hermosa, Roca Bruja, Pavones and others. The World Surf League would roll into town every other year, bringing with it the best surfers in the world and adding to an already frothy scene. In addition to the surfing, the Pacific Coast offers some phenomenal opportunities to shoot seascapes, landscapes and wildlife. Not a bad place to be…
What equipment were you using at the beach?
Biggest issue shooting tropical beaches is keeping out the ocean spray and weather. You can't change lenses at the beach and you really shouldn't open the battery and card compartments either. The Canon 1D-X is the ideal body (weather sealing, integrated grip, economical file size), paired with a 300/2.8 for surfing and wildlife; 24/1.4 for sea/landscapes and 85/1.4 for panoramas. I always use a tripod – in my case an RRS with a leveling base and a pano-gimbal head.
So how were you plucked from the beach and started shooting fashion and product?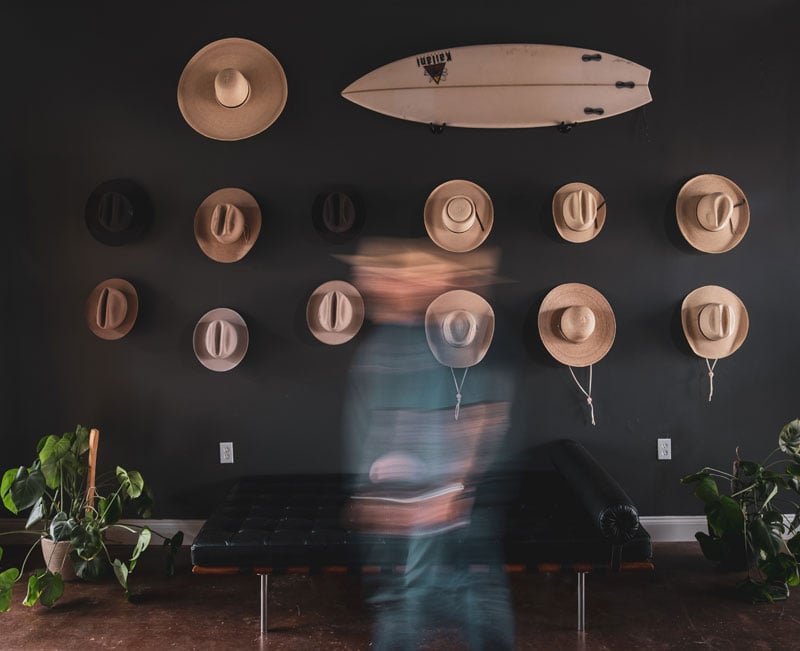 I just got back from a shooting session when the phone rang, 214 area code. I picked up.
"Hello?" I say.
"Can I speak with Nimi?" he says.
"Speaking."
"Listen. We saw your work hanging somewhere, it's great, and we wonder if you would be interested in shooting for us. We're a motorcycle shop and an apparel brand out of Dallas."
"Mmm. Thank you. I carry big white lenses, shoot surfers and shower with my tripod. Not sure I can help."
"Perfect, when can you start?"
How do you even start in a situation like that?
Good question. We sat down and went through a hundred of my prints, had them pick the ones they liked. After we were done, actually halfway through, I knew exactly what to do. A quick download of the EXIF data confirmed my suspicions: all the shots were captured in the rainy season and in late afternoons, regardless of subject matter. Deep browns, greens and greys, moody, imperfect, heavy. With the right backdrops and lighting, duplicating the feel in the studio was easy.
Did you change your equipment as you transitioned to studio work?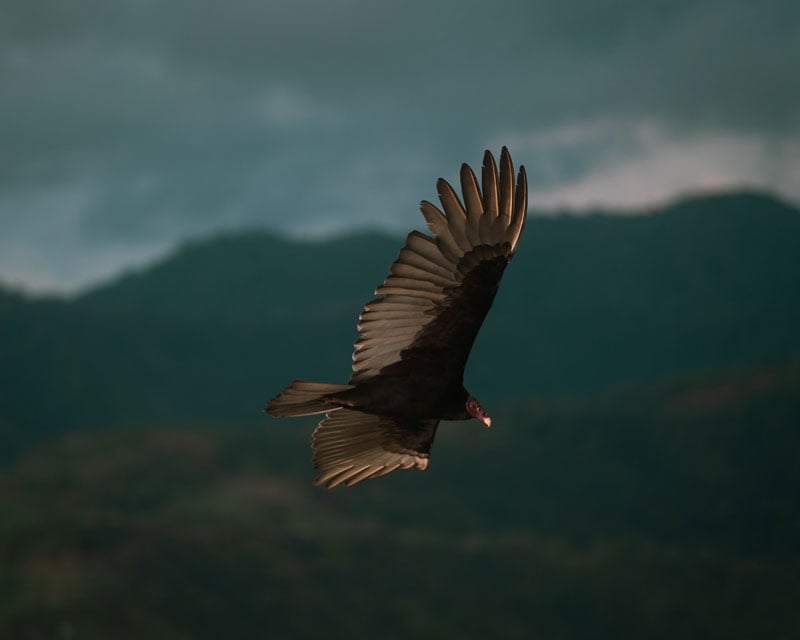 Completely. The only piece of equipment that survived the transition was the RRS tripod, although the pano-gimbal head was replaced with a ballhead. Big D pretty much uses only social media, online store and online catalogs, so the files never had to be very large. I tested a bunch of system and ended up with a Fujifilm. What sold me on the Fuji was actually the 56/1.2 lens (85mm equiv.) which is as sharp as anything I have ever shot. I since then moved to a 50/1.2 which is not as sharp on the edges, but renders like nothing else. The form factor works for me, especially with the optional grip and a dedicated RRS bracket.
How about technique and workflow?
In some ways, studio work is completely different. More deliberative, less frames, 100% tethered, minimal post. I can take two hours to prepare to take a shot, then shoot 4 frames, spend 5 minutes in LR and get the image I want. The opposite is true for surf photography.
But in some ways it is the same: I still shoot on a tripod 100% of the time; I still try to get the composition in camera, not in post; I rely on a very small selection of prime lenses; and my color grading to the extent that I do it is identical. If you look at my portfolio you see that I was able to carry my style from the beach to the studio, which is what I was hired to do.
Miss the beach?
Badly, and going back. Taking delivery of a beastly wagon shortly and the guys at Big D are helping me outfit it for my needs. Hoping to spend the next 12 months discovering new places further down south on the Pacific Coast of Costa Rica. If you invite me back, we can do a blog posting titled "FROM THE SURF TO THE STUDIO, AND BACK!"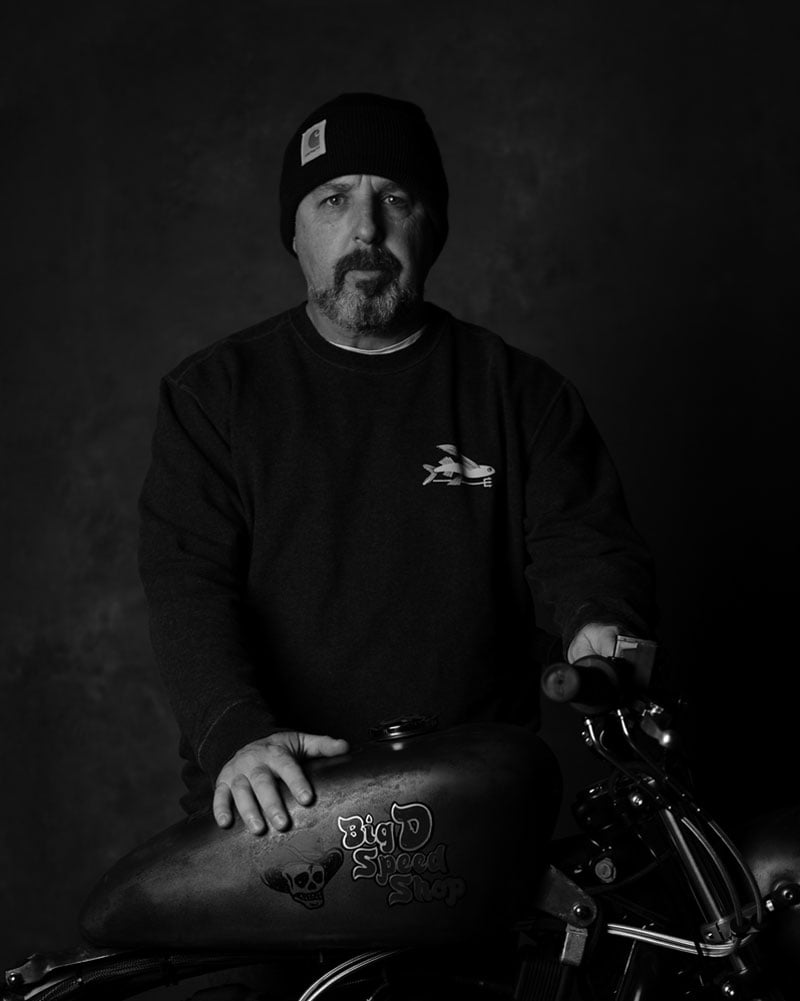 About the Author
Nimi Natan splits his time between North Texas and Costa Rica. He is a staff (and sole) photographer for Big D Speedshop, an apparel and headwear brand based in Dallas.