Upper Peninsula of Michigan
Upper Peninsula of Michigan
Written by: Adam Jones
My photography career has taken me to some of the most beautiful locations in the world including: Africa, Patagonia, Europe, Asia, and South America. It's very difficult to pick a single favorite when they are all so different and unique. East Africa is top on my list for wildlife, but numerous landscape destinations around the world pull at my heart to see and photograph. In the eastern United States, fall color is a major attraction for photographers and tourists alike. Unfortunately, some destinations are simply overrun with tourists during peak fall color. The Smokey Mountains, Acadia, and Blue Ridge Parkway come to mind; great locations but the roads, overlooks, and restaurants are swamped when the hardwood forests are in their autumn splendor.
A few years ago my good friend and Michigan resident, John Dykstra, introduced me to the Upper Peninsula (UP) of Michigan. In just four short days I was already impressed on so many levels. The scenery is stunning and there are no throngs of tourists or photographers enjoying the wonderful north woods. Here the forest is laced with brilliant red maples, tranquil lakes/ponds, carnivorous plants, floating bogs, waterfalls, rivers, lighthouses, and a spectacular Pictured Rocks National Lakeshore to explore. The UP is 29% of Michigan's land mass, but only 3% of the population lives there. On my last four day photo workshop in the UP we encountered only one other photography group. The Lake Superior shoreline offers photographers countless rugged beaches and shoreline, with miles of dramatic meeting of land and Lake Superior.
We always plan our fall workshops in the UP for the first week in October and the color has always been great. One could spend the entire autumn season exploring the endless photographic subjects of the Hiawatha National Forest, but about 4-5 days lets you see most of the major sites in good light and the right time of day. The nearest airport (Sawyer International Airport) is in Marquette, MI. From the airport it is an easy 1hr drive to Munising, MI. Munising is my pick for the most centrally located city to headquarter your visit. There is plenty to see, cruises along the Pictured Rocks National Lakeshore depart from Munising regularly, weather permitting. Paradise is an additional location for exploring points further east, and is closer to Tahquamenon Falls.
There are numerous waterfalls in the UP. Tahquamenon is a must see, and has numerous vantage points for viewing and photography requiring minimal walking/hiking. In fact there are many great locations you can simply drive to and photograph very near your vehicle or a short walk down to the lake shore. Tahquamenon's tea colored water flows gracefully over numerous falls with a backdrop of stunning fall color. I have a passion for the smaller secluded lakes such as Red Jack, and Irwin that are off the beaten path. These small lakes often have foggy misty mornings, white birch trees and autumn colors reflecting on still waters for postcard perfect images.
The photography in the UP is outstanding, but the other main draw is the feeling of remoteness when exploring the area. Yes, there are plenty of visitors in Munising around the harbor and at Tahquamenon Falls too. Visit the waterfalls on cloudy rainy days, and you'll have them nearly all to yourself. The lack of people in the area is simply astonishing, I need to see what it's like in the winter for snowmobiling and photography.
Last year we were exploring and couldn't help notice the unusually high winds one day. We were near Grand Marais Light on Lake Superior and thought crashing waves would be a worthy subject. We were surprised to see waves crashing nearly to the top of the light. We ventured out onto the beach twice, only to be drenched by wind driven rain, forcing us back to our vehicle. The rain would stop and we would walk back to the beach with the rain again driving us back to our vehicle. Finally on the third attempt the rain stayed away long enough to capture stunning waves crashing in all kinds of shapes around Gran Marais light. This was totally unexpected, but delightful to witness and photograph the extraordinary power of Lake Superior. Now I understand why there are so many shipwrecks in the Great Lakes!
One of my all time favorite images is from Red Jack Lake at sunrise. We had very dark stormy skies to the west. The sun managed to peak through the clouds in the east behind us and illuminate the far shoreline of the lake against the dark storm clouds. The lighting was just phenomenal. I decided to try to create a panoramic image before the fleeting light disappeared. Fortunately the tripod had been leveled earlier, so I removed the polarizing filter usually attached to the lens, and switched to manual exposure mode. My favorite camera orientation for a panoramic is turning the camera to a vertical orientation, this way the long dimension of the sensor is used for my desired vertical composition. I shot 5 vertical images from left to right and let Photoshop do the panoramic stitching. The images were captured with a Canon 5D Mark IV, 100-400 IS II at 115mm, F16, 1/8th sec. ISO 100. I also engaged Live View to lock the camera mirror up. This technique prevents any camera vibrations at 1/8th sec from mirror slap. This also allows me to zoom way in highly magnified in Live View to confirm focus is perfect.
I love the UP of Michigan and would return year after year, even if not leading a photography workshop! Fall color in Michigan is as good as anywhere, and there are no maddening crowds to endure. The UP has a ton to offer photographers, hikers, and anyone who enjoys the great outdoors in fall. No wonder so many great photographers hail from the great state of Michigan, there is inspiration everywhere!
You simply cannot pass up Michigan's number one adventure destination: Pictured Rocks National Lakeshore. There are miles of beaches and rocky shorelines. The shoreline can be visited by car from various beaches and pullouts, or you may want to opt for a sunset cruise along the coastline for amazing views of towering colorful cliffs, lighthouses, sea caves, and waterfalls.
Be sure to bring plenty of memory cards, avid photographers will give their camera a workout. Keep an eye on the season and the weather. I always wish for a mix of sunshine, clouds, and even some light rain can be great for photography conditions. We photographed Tahquamenon Falls for several hours on a drizzly overcast day, perfect for saturated fall colors and soft light. There are so many great landscapes it would be easy to overlook the endless macro possibilities on the ground. Leaves, lichens, mushrooms, carnivorous plants, berries, and patters abound in the woods, along rivers and lake shores. Bring layers of clothing, mornings can be chilly waiting for sunrise, and the shoreline can be quite windy. Get ready for a great adventure in the great outdoors in complete solitude!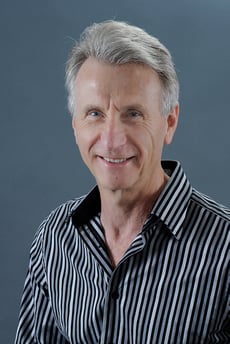 Adam Jones is an internationally recognized photographer who explores the world through his nature, travel, and wildlife images. Jones's award-winning photography is widely published in magazines, posters, calendars, books, and in national advertising campaigns for clients such as Canon, Ford, Eddie Bauer, Miller Beer and Honda. Adam is recognized world wide as an outstanding stock photographer with his images represented by Getty Images, Visuals Unlimited, Photo Researchers, and Danita Delimont Stock Photography. His work has sold for editorial and commercial uses in over 30 countries.
In early 2006, Adam was selected to be one of Canon USA's elite group of acclaimed photographers, "The Explorers of Light". Canon describes the Explorer of Light program as such: The Explorers of Light program is a group of 60 of the World's best photographers united in their love and passion for photographic excellence. They share a common desire to contribute back to the industry with a willingness to share their vision and passion with others.
Adam is a popular and respected workshop instructor and lecturer. Adam teaches photography workshops around the world helping students reach their full potential in the exciting world of digital photography. He has taught for Canon, Popular Photography & Imaging, Maine Photographic Workshops, Rocky Mountain School of Photography, Great American Photography Workshops. Adam is noted for his enthusiastic down to earth approach and his ability to communicate effectively with all skill levels